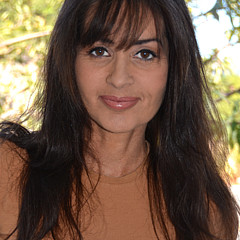 Deprise Brescia Art Shop
Shop for wall art, home decor, apparel, and more featuring artwork from Deprise Brescia.
Deprise comes from a colorful family of eccentric characters and mixed ethnicities. This combination has added to her love of diversity and birthed her desire to cross cultural preferences through art and photography. She mixes mediums, philosophies and spiritual ideologies at the drop of a hat. All of this and more is reflected in her art, philosophy and photography. She shares her visionary lens and spiritual philosophies freely in an effort to open hearts, minds and souls. The unique collection of galleries found here are some of her favorites, chosen to...
more