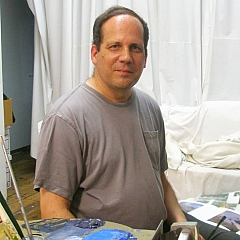 Doug Blanchard Art Shop
Shop for wall art, home decor, apparel, and more featuring artwork from Doug Blanchard.
Artist Douglas Blanchard teaches art and art history at the Bronx Community College of the City University of New York. He paints in a realistic figurative style to explore gay experience as well as classical mythology, history, and current events. Born and raised in Dallas, Blanchard earned a BFA in painting from the Kansas City Art Institute in 1981, an MA in art history from Washington University in St. Louis in 1986, and an MFA cum laude from the New York Academy of Art in 1993. He was confirmed in the Episcopal Church in 1982 and remains an active Episcopalian and...
more