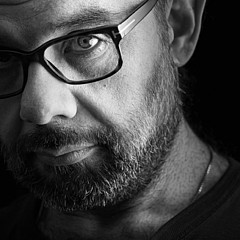 Edmond Terakopian Art Shop
Shop for wall art, home decor, apparel, and more featuring artwork from Edmond Terakopian.
The Daily Mirror newspaper named Edmond Terakopian as the author of one of the most iconic photographs in the world, referring to a photograph from the July 7th terrorist bombings in London. One of his photographs from the terrorist attacks was selected for 100 Photos of the 21st Century, Editions de la Martiniere. He was also invited by Dr Paul Lowe to contribute to the best selling book, Photography Rules, Essential Dos and Donts from Great Photographers. His career started as a news photographer in 1989, working his way up through the regional papers, national and international...
more