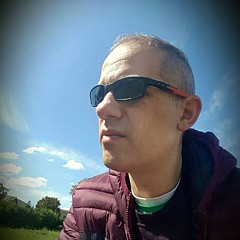 Edoardo Gobattoni Art Shop
Shop for wall art, home decor, apparel, and more featuring artwork from Edoardo Gobattoni.
I was born in Rome, in 1965, and have always been drawn to all forms of artistic expression within the Visual Arts. Over the years, my passion has led me to travel extensively throughout Italy and all of Europe; as I feel it is better to become more knowledgeable and to come to appreciate fine works of art shown in major museums and international exhibitions. After years of my �visual education�, I discovered Photography to be a more appropriate genre in which to express my personality. My photography is indeed, a path of continual improvement, in that, the aesthetic of beauty...
more