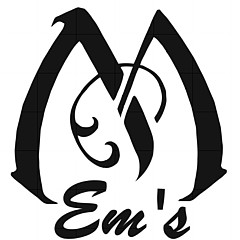 Em Witherspoon Art Shop - Florals
Shop for wall art, home decor, apparel, and more featuring artwork from Em Witherspoon.
Emily Witherspoon (known as Em) is a photographer, artisan and small business owner. Anyone who has the creative spirit knows that even when going through the normal routines of life, the desire to work with your hands and create things is ever present. Because of her love for nature strolls, flowers and natural things, her medium of choice is photography, pressed flower art and working with wood. Through the years Em has sold her handmade goods and pictures through galleries, gift shops and from her studio. Today her online business (emsplace.com specializing in men's wet...
more