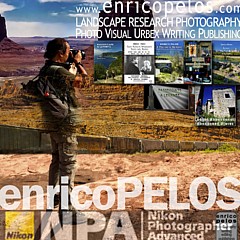 Enrico Pelos Shop - Liguria Outback Of Savona Liguria Entroterra Di Savona
Purchase canvas prints, framed prints, and more featuring artwork from Enrico Pelos.
Enrico Pelos is a photographer and journalist. Born in Genoa. At the beginning, designer and graphic artist, passionate about the psyche-prog-rock music scene, he worked in London for some years where he lived in contact with the interesting movements of the '70s and' 80s (he later wrote as co-author 'Memorie Beatlesiane e dintorni' with shots at big concerts like Pink Floyd, Rolling Stones, Kraftwerk, CSN & Y, etc) . Back in Italy he founded with other photographers photoclubs and he organized and participates in several group exhibitions and then personal exhibitions such as 'Along the...
more