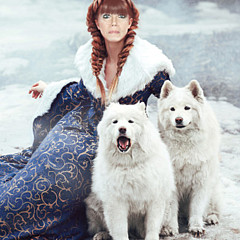 Ericamaxine Price Shop
Purchase canvas prints, framed prints, and more featuring artwork from Ericamaxine Price.
*~ SATISFACTION GUARANTEED ~* I am originally from a small town in New York State's Catskill Mountains U.S.A. residing there until Dec. 2005. I have since moved and now live about an hour north of Nashville, Tennessee. I chose this area of Tennessee because of the similarity to the Catskills. The seasons here are much milder than the Catskills and surprisingly there are actually 4 of them. It seemed there was only 2 in the Catskills.... Cold and colder. I look forward to going out on weekends or any day I have the opportunity to shoot...
more