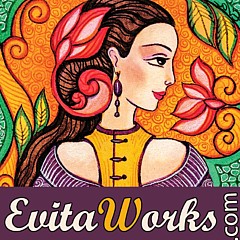 EvitaWorks Shop - Geishas Asian Women
Purchase canvas prints, framed prints, and more featuring artwork from EvitaWorks.
EvitaWorks is a family workshop in Europe, and the trade name of painter Eva Campbell with her husband, Alex. Our paintings and crafts are on display in private collections all around the world. An extensive portfolio with our handmade work is available at our official gallery & shop. EvitaWorks can also be found at Etsy. ArtsyWorks is a different family venture. It also displays art in the uniquely feminine style of Eva, but finished by other artisans onto objects of home decor, apparel, accessories and more. ArtsyWorks aims to achieve a...
more