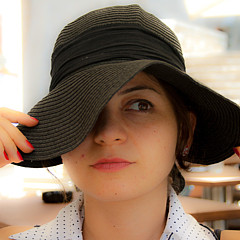 Freepassenger By Ozzy CG Art Shop
Shop for wall art, home decor, apparel, and more featuring artwork from Freepassenger By Ozzy CG.
Hi all! I'm Ozzy and I'm new on this website. I have been taking photos for last 7 years after moving to Istanbul. First times I was studying photography with a compact camera going around and most of the times I was modeling for my photographer friends. After taking wedding photos and joining photo trips, now I don't go anywhere without my camera. I like mostly capturing subjects in the nature. Travelling and photographing became my lifestyle. After started my passion of travelling, I had chance to click lots of different...
more