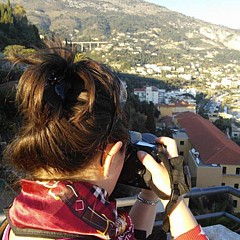 Gabriella Szekely Shop
Shop for wall art, home decor, apparel, and more featuring artwork from Gabriella Szekely.
The very first camera I ever used was a Russian make; in those times film was the medium to capture images. Developping and producing the images took days if not week. Today I use a Nikon D700 and as much as possible I use digital enhancement ot a minimum; of course it goes without saying that in the day of digital photography the black and white images are often clour images which get turned into black and white. Since 2017 I have joined a number of online photography competitions; and my images have been exhibited in multiple countries globally. All together I have been...
more