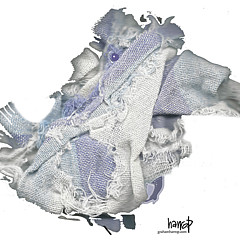 Graham Harrop Art Shop
Shop for wall art, home decor, apparel, and more featuring artwork from Graham Harrop.
I am a Liverpool-born cartoonist now living on Canada's west coast. My editorial work appears in The Vancouver Sun, and for more than two decades my 'BackBench' comic was featured daily in The Globe and Mail. I also create the 'TEN CATS' online comic strip along with personal greeting cards, posters and presentation cartoons for special events... Cartoon collections are available through Amazon, and published by Gryndstone and Fusspot Press.... You can visit the 'inklings ', my little critters created from coloured inks, or their fellow 'Potpourri 'characters (made from...
more