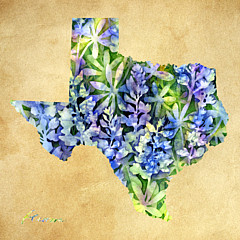 Hailey E Herrera Shop
Purchase canvas prints, framed prints, and more featuring artwork from Hailey E Herrera.
Official Website: haileyherrera.com My Facebook Page: Hailey E. Herrera Watermedia I am a watermedia artist who works in watercolor, watercolor batik, ink, and acrylic. I love the watercolor medium for the layering, colors, and transparency which appeal to my sense of spontaneity. My watercolors are vibrant, bright, and rich with wonderful depth and tonal ranges. For my watercolor batik paintings, I use a variety of Oriental papers: Korean Hanji, Japanese wash, and Thai Unryu, etc. I incorporate optical color mixing in my paintings so images are perceived...
more