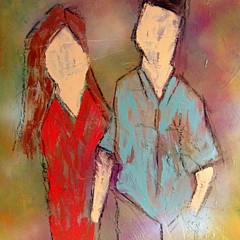 Hew Wilson Shop - Abstracts
Purchase canvas prints, framed prints, and more featuring artwork from Hew Wilson.
'Wilson' style is incoherent and it is neither contrived nor learned.' David Hickey, American Art CriticHave a conversation and never walk away thinking, 'Oh, that's nice.'Hew Wilson's passion for art could be blamed on the summer art & craft classes she attended in the early 70's. Ideas are generated from traveling around the world as well as old family photos. As a result, her artwork has found its way across the world in private collections, exhibits and galleries. Her unique signature method involves simplifying the figurative structures then combining an original process of...
more