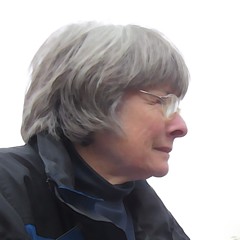 I'ina Van Lawick Shop - Button Blanket Wall Hanging And Throw Pillow Designs
Purchase canvas prints, framed prints, and more featuring artwork from I'ina Van Lawick.
i'ina Van Lawick My love has always been Nature. Photography started for me when my grandmother gave me an ancient Kodak Box Camera when I was 11 years old. In Art School Photography was an important elective for me besides my Major in Metalsmithing. Now that Carpal Tunnel to both wrists nixed my ability to work with metal I have taken up photography again after being introduced to the Nisqually National Wildlife Refuge near Olympia, WA; and consequently, digital photography. What a find. Not only do I now enjoy pursuing my love for nature photography, but I...
more