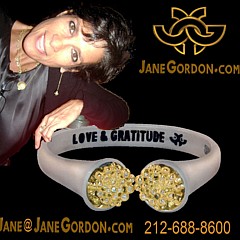 Jane Gordon Art Shop
Shop for wall art, home decor, apparel, and more featuring artwork from Jane Gordon.
Jane's unpredictable designs are the creative product of remarkable journeys (real world, emotional, spiritual) leading to life philosophy which brings joy. Shared through each work of art (jewelry, writing, speaking, fine art, photography and textiles) Jane knows that together we can make a better world by igniting joy, success, leadership and oneness, one person at a time. Jane's careers, adventures and singular vision began in Philadelphia, in a home and schools without rules where she was trained from a young age to question everything. An acting audition landed her at NYU's Stella...
more