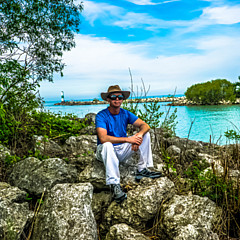 Jason Sponseller Shop
Purchase canvas prints, framed prints, and more featuring artwork from Jason Sponseller.
I am a traveling photographer who seeks out the beauty and peace in the landscapes that makes this such an amazing world of opportunities.There are so many different types of photography but there's just something about getting out in the world and experiencing the structural vastness of landscapes and rock formation, not to mention nature. Only God knows why we, as humans, respond specifically to various landscapes in the way that we do. It's amazing the sense of peace and calmness that is created just by being in the presence of magnificent and beautiful scenery. Whether it's being on the...
more