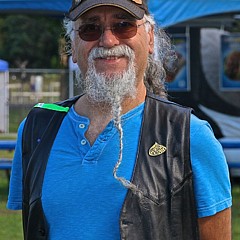 Jim Marzano Art Shop
Shop for wall art, home decor, apparel, and more featuring artwork from Jim Marzano.
I was born in the Bronx, but raised in upstate NY. I graduated Washingtonville HS in 1970 with Art Club & Most Artistic Senoir awards. I became a Nomad for 6 years traveling the country in my 66VW bus. In 1976 I opened Simple Signman art studio in Sugarloaf, NY. In 1979 I earned an Associates Degree in Commercial Art from Orange County Community College. In 1982 I bought a handyman special home in Mitown Kingston, NY & opened the 'OFF-BROADWAY GALLERY'. In the early 90's I did an Independent Study in Art Therapy through Empire State...
more