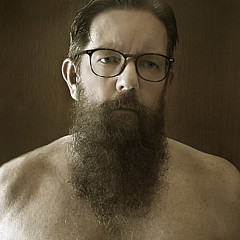 John Clum Shop - Drawings
Purchase canvas prints, framed prints, and more featuring artwork from John Clum.
John M. Clum was born August 19, 1953 in Lyons, NY, the son of two Pentecostal ministers. Early in his childhood there were signs of his creativity, but circumstances were not conducive to allowing this part of him to emerge. At the age of 16 he left the loving but strict supervision of his family in Syracuse, NY, and moved into a commune in Boston, MA. Learning of life's diversity and alternatives firsthand at an early age, he opened himself to many different religious beliefs and alternative lifestyles. He returned to Syracuse to finish High School and...
more