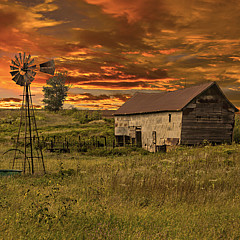 Jonas Wingfield Art Shop - Oklahoma
Shop for wall art, home decor, apparel, and more featuring artwork from Jonas Wingfield.
I am a landscape and nature photographer living in Choctaw, Oklahoma. I love to take pictures of any scene that catches my eye. I spend most of my time at work, but enjoy my time taking photos from anywhere that I might be at the time. If you look hard enough you can find a picture in anything and anywhere. I love to travel to new places with my family and use my camera to remember where I have been and how beautiful it was. I really enjoy the Smokey Mountains, Arizona, Kentucky, and Texas.I can't wait to see even more and find more places to photograph.
more