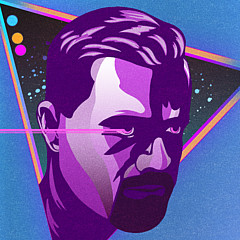 Joseph Burke Art Shop
Shop for wall art, home decor, apparel, and more featuring artwork from Joseph Burke.
I was always been captivated by comic books, and reading them as a child. Growing up in rural Kentucky in the early 1980's, comics became a way of not only escape, but inspiration to pick up a pencil and paper to draw. I began drawing at a very young age in elementary school, and my skills were always widely used around campus. As I moved into college, it was evident that my drawing skills were becoming more and more prominent as I became more confident in my artistic style. I began dabbling in 2D digital drawing on old Wacom tablets from the mid 2004. The...
more