JULIA FINE ART
ART & PHOTOGRAPHY by Julia Apostolova
~~~A warm WELCOME to ALL!~~~
Julia Fine Art represents the fine artist Julia Apostolova. She expresses her delicate personality, perceptions and emotions from her beloved travels around the world on canvas in her studio or behind her camera. As a very cheerful and positive person, her paintings are also very saturated color to bring every home happy smiles, positive Chi energy and mood of the people, so much need.
All of her photographs are originals.
The FAA-Watermark will NOT appear on any final product!
If you like her Art Gallery, please push the Pinterest, FB, Google+, Twitter or Stumble Buttons!
JOIN Julia Fine Art at : FaceBook, Pinterest, Flickr, Google+, StumbleUpon.:
Etsy : http://www.juliaapostolova.etsy.com/
FAA : http://juliafineart.artistwebsites.com/
Blog : http://julia-fine-art.blogspot.gr/
FB page : https://www.facebook.com/JuliaFArt
Thank you very much to all my past, present and future art collectors!!!
Much appreciated!
Be, happy!
Julia
new Etsy.Mini(8466991,'thumbnail',5,3,1,'http://www.etsy.com');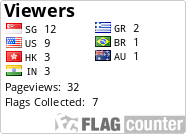 Copyright:
All images are the property of Julia Apostolova and may not be used wholly or in part without the prior written permission of the copyright holder, including copying, duplicating, printing, publishing (even on a web site), reproducing, storing, or transmitting by any means what so ever.
Copyright © JuliaFineArt. All Rights Reserved.
Feedjit Live Blog Stats