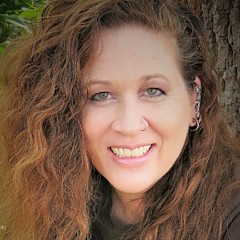 Kat Heckenbach Art Shop
Shop for wall art, home decor, apparel, and more featuring artwork from Kat Heckenbach.
Kat Heckenbach graduated from the University of Tampa with a degree in biology, went on to teach math, and now homeschools her daughter while writing and making sci-fi/fantasy art. She is the author of YA fantasy series Toch Island Chronicles and paranormal romance Relent, as well as dozens of fantasy, science fiction, and horror short stories in magazines and anthologies. Enter her world at www.katheckenbach.com.
more