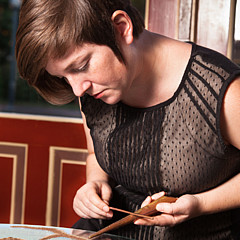 Katie Jo Suddaby Art Shop
Shop for wall art, home decor, apparel, and more featuring artwork from Katie Jo Suddaby.
She had done other forms of art. But when Katie Jo Suddaby found sand painting, she came home. Though mostly self-taught, she has learned informally from Tibetan Buddhist monks in the US and in Nepal. She follows the ancient technique of laying thousands of grains of colorful sand to form a picture, then brushes the image away to teach herself, and her audiences, the value of letting go. As a Christian pastor in a liberal denomination, she brings her faith, her feminism, and her thirst for justice into her art. Her mandalas are a meeting of two hemispheres...
more