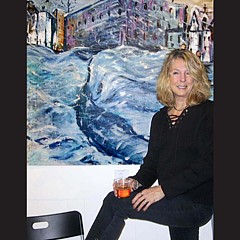 Katt Yanda Shop - Art With Crows Birds By Katt Yanda
Purchase canvas prints, framed prints, and more featuring artwork from Katt Yanda.
Thank you so much for visiting! Please be sure to follow my daughter and myself on Facebook and never miss viewing a new art piece! ** https://www.facebook.com/ArtisticDuoKattShain ** Since childhood you could find me in silence, alone and at peace absorbed in thought creating art. Drawing horses was one of my very first loves; oh how I wish I still had those drawings. The bulk of my art collection are oil paintings, but also include my love of pastels, charcoal sketches and watercolors. My inspiration is gathered from flux of human emotion, internal and external,...
more