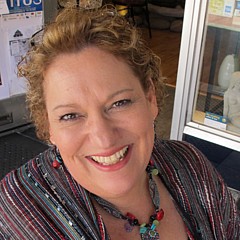 Kelly Nicodemus-Miller Shop
Purchase canvas prints, framed prints, and more featuring artwork from Kelly Nicodemus-Miller.
Published Jewelry Artist by Trade, Painter by divine intervention! While living in Australia on a work assignment for my husband, I tacked the ever challenging question, 'What is my style'. Viewing the wonderful galleries of Brisbane, Melbourne, and Carnes, I fell in love with the Aboriginal style of art. I picked up my supplies and I was off! Animals and Flowers seem to be my subjects for now, but with the camera always at my side you never know where that will grow. Anything JOYFUL! Krelly Designs is my business name, a wonderful...
more