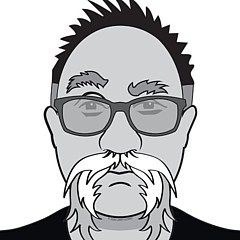 Larry Gomez Art Shop
Shop for wall art, home decor, apparel, and more featuring artwork from Larry Gomez.
I've been drawing for most of my life, and painting since I was a teen. I started by drawing animals I saw in nature books, which we had or I got from the library. I then progressed to drawing figures when I started reading and collecting comic books. I thought I'd become a comic book illustrator, but decided against that route when I saw that it'd be more limiting than I wanted. I love doing figures, but will paint or draw just about anything in which I have an interest. I'll often incorporate figures into whatever I'm working on. I'll...
more