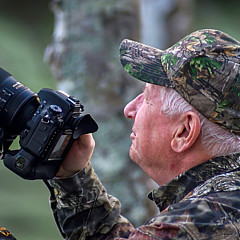 Larry Maras Art Shop
Shop for wall art, home decor, apparel, and more featuring artwork from Larry Maras.
I'm retired and living in the Lowcountry of South Carolina. My passion is nature photography, specifically birds. The tag line on my signature is 'Capturing the Unseen.' I am fortunate to be able to witness events in nature which others do not, due to the extreme amount of time I spent there. My goal in wildlife photography is to capture uniqueness which others don't see. I don't think of my self as an artist; more like that of a messenger. I don't create anything in Nature, I just replicate what is already there. I am a photographer, not a...
more