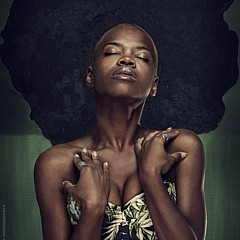 LaShonda Davis Art Shop
Shop for wall art, home decor, apparel, and more featuring artwork from LaShonda Davis.
LaShonda Davis is a designer, painter, and visual artist living in upstate New York. Central themes of her work include cityscapes, close-up portraits, abstract color projects, and cultural diversity. Davis creates imaginative yet realistic artwork on a combination of materials, such as canvas, illustration board, and compressed recycled cardboard. She exposes her artistic process and full artist portfolio at her official website, www.ShonDavis.com.
more