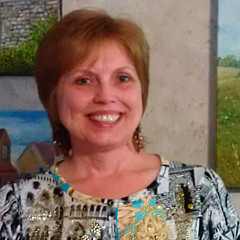 Lenora De Lude Art Shop
Shop for wall art, home decor, apparel, and more featuring artwork from Lenora De Lude.
Explore rough, rocky landscapes and old, crumbling buildings, made of rocks, stone, stucco, and wood. There are paintings of Louisiana and the southwest states of Texas, Colorado, Utah, and New Mexico. You'll also find fanciful works of imagination. These are the paintings of Lenora De Lude. 'When I look at the beauty and majesty of creation, I know I can never duplicate the work of the ultimate Master, God Himself. But He has put a creative spark into me, and so I create. Come and see my creations. Pick up a few prints and...
more