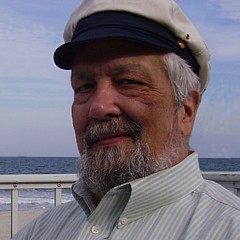 Lin Grosvenor Shop - Iron Horses
Purchase canvas prints, framed prints, and more featuring artwork from Lin Grosvenor.
ART FU Itinerant image scavenger/prestidigitizer, with an eye for what pleases me (think: Francesca Bassington's drawing-room)... also perhaps one or two others. Vocation: Photographer errant, sedentary sketch artist, graphics tinkerer, picker, assembler, fool. (for the canonical compendium of commodities, go to www.hsnw.com) Specializing in everything (honest), but favoring Impressionistic Modern (my term), real scenes and whimsy. Eclectic is me. My sole criterion for selection of an image for inclusion here is that I be pleased to share it with others. I make no effort...
more