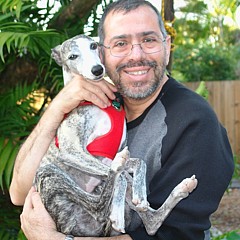 Manny Lorenzo Shop - Miscellaneous Artifacts
Purchase canvas prints, framed prints, and more featuring artwork from Manny Lorenzo.
I have been creating digital art for the past thirty years, with the last ten being more seriously focused on the theme of complexity and self-organizing systems as advanced by Stuart Kauffman, author of At Home in the Universe. In conceptualizing many of the shapes that I represent artistically, I often have found that Kauffman is accurate when he states that small changes in the construction of the system may alter dramatically the behavior of the system. Usually, small changes to my near-chaotic structures do lead to instability and disintegration. However, every so often I arrive at a...
more