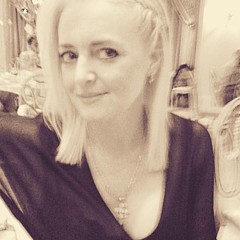 MarBak Treasures Mary P Bakogiannis Shop
Purchase canvas prints, framed prints, and more featuring artwork from MarBak Treasures Mary P Bakogiannis.
Mary P. Bakoyannis was born in 1968 in Athens & lives with her family, in Agios Stefanos-Attica. Daughter of Literature - Poet Peter Bakogiannis hailing from Amfilochia - Greece, takes influences supported during her school years, in addition to her artistic sensitive nature, so art will be a predominant expression in her life. Her artistic motto is: "Become the artistic creator of your existence!" Started copying Byzantine icons in 1995 under the guidance of iconographer Vassiliki Kolokythakou http://akadimiabtagiasofia.blogspot.gr/ Enriched her knowledge in wider artistic...
more