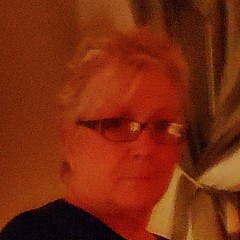 Marie Bulger Shop - Seascapes And Water Scenes
Purchase canvas prints, framed prints, and more featuring artwork from Marie Bulger.
I will start out by saying that Gramma Moses and I have a lot in common. Now, having gotten that out of the way, I can say that I believe I am the world's most excited artist. I has all happened so fast for me, even though it took me a lifetime to get here. I was a business woman all my life and although, looking back on it, I did tend to enjoy decorating, paintng and anything that had to do with creative change, but I never thought of myself as artistic. One day, standing in my laundry room with a black paint-filled paint brush in my hand (I was always painting something...
more