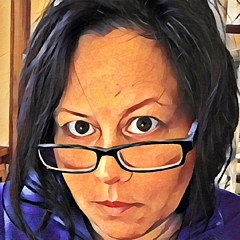 Marie Spence Art Shop
Shop for wall art, home decor, apparel, and more featuring artwork from Marie Spence.
Nature is where Marie finds inspiration, rejuvenation and solace. Using nature as her muse, her work is about taking a complex world and dissecting it down into simpler pieces. Through her creativity, she then takes those pieces and builds her own interpretation of the chaos. Marie�s unique painting style has an emotive quality reflected in a na�ve sense of style. She looks for the essence of her subject and paints it in a more honored or spiritual way. Marie�s photography gravitates towards the smaller, more obscure viewpoint,...
more