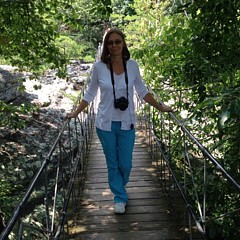 Marlene Little Art Shop
Shop for wall art, home decor, apparel, and more featuring artwork from Marlene Little.
I am a self-taught artist. In 2004, I created my first oil painting and thus began my love affair with art. That first painting created a hunger in me that constantly needs to be fulfilled. My first couple of years I spent devouring as much information as I could through books and art shows. I enjoy painting with acrylics and oils and have a love/hate relationship with both. Oil was my first medium until I discovered how much easier it was to clean up with acrylics. They each have their own pros and cons...and then along came water soluble...
more