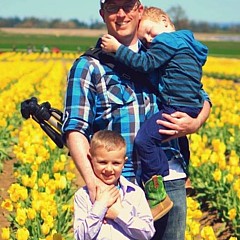 Matt Hanson Shop - Abandoned
Purchase canvas prints, framed prints, and more featuring artwork from Matt Hanson.
Photography has become a great creative release for me. I've always enjoyed playing around with my digital point-n-shoot but it wasn't until I got my DSLR in May of 2011 that I truly got excited about it. Something about being able to control the focal depth and light settings intrigued me. I tend to drift towards landscape photography but also enjoy abstract, macro and portrait photography. Find Me of Facebook: www.facebook.com/MattHansonPhotography My tools consist of: HARDWARE: Nikon D3100 14.2MP Digital SLR Camera; 18-55mm f/3.5-5.6 AF-S DX VR Nikkor Zoom Lens; Nikon...
more