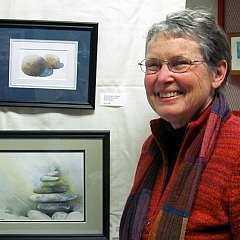 Maureen Moore Art Shop
Shop for wall art, home decor, apparel, and more featuring artwork from Maureen Moore.
I have doodled since about forever, played with clay for a long while, dabbled with pen and ink and pencil too, put plenty of creative energy into garden design and book design. Then only recently took up illustrated journaling which proved to be the slippery slope into watercolor and even acrylic too. It has been a grand slope to slide along. The best of it all, beside all the the color, is becoming more observant . . . of a world that deserves our attention.
more