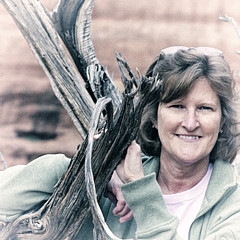 Melany Sarafis Art Shop
Shop for wall art, home decor, apparel, and more featuring artwork from Melany Sarafis.
Melany Sarafis served her country for 24 years and recently retired from the USAF as a First Sergeant. She thinks it's really stupid when photographers refer to themselves in the 3rd person on their biographies. I needed to do something 'low speed' after a successful but stressful military career. I've have been an avid photographer for a few years and enjoy this 'internal' creative process and I was a full time student at Texas Tech University in Lubbock, Tx, pursuing a BFA in Studio Arts with an emphasis in Photography and Jewelry/Metalsmith Work. After taking an Art...
more