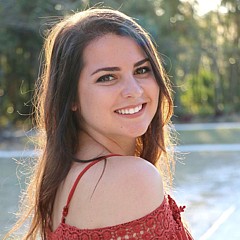 Michaela Steakley Art Shop
Shop for wall art, home decor, apparel, and more featuring artwork from Michaela Steakley.
Michaela Steakley was born and raised in Cape Coral, Florida. She earned her Bachelor's degree in journalism from the University of Florida before returning to Southwest Florida to start her photography business, Michaela Meets World Photography. She has enjoyed photography since she was very young and has traveled to 17 countries and almost half of the United States searching for the perfect shot.
more