Nina Mitkova is an artist from Plovdiv, Bulgaria. Her paintings are inspired by Nature and the invisible world of goodness and harmony around us. She listens carefully to her sensations and lets her hands and brushes depict her inner state of being and feeling. Nina holds the belief that Art is capable of spiritually cleansing people and making them feel and act better.
Holding a degree in Bulgarian Language and Literature, Nina started painting 11 years ago as a hobby and gradually put all her time and energy into this endeavor. Now, her spiritually rich works are popular among connoisseurs in Bulgaria, Europe, and the U.S.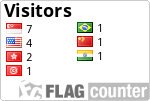 Nina Mitkova joined Fine Art America on September 11th, 2012.