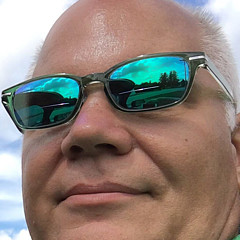 Onyonet photo studios Art Shop
Shop for wall art, home decor, apparel, and more featuring artwork from Onyonet photo studios.
Photography Chose Me I've loved the look of glass in telescopes and camera lenses since I was very young. Something about the glass just looks cool. After graduating high school in 1977, my parents bought my first 35mm film camera. I attended a photography class at a local community college that Fall. Unfortunately, the cost of film and developing forced me to put formal photography training on hold. In August of 2004 I was able to rekindle my love of photography with new equipment and a renewed intensity. My photography has grown a lot...
more