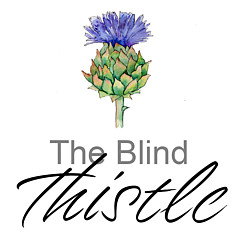 The Blind Thistle Shop
Shop for wall art, home decor, apparel, and more featuring artwork from The Blind Thistle.
Welcome to The Blind Thistle! I am a Deaf-Blind Artist. I discovered Photography after I was no longer able to work and it has provided me with a much needed creative outlet. After moving to the Countryside I became enthralled with the rural life and most of my images aim to capture the essence of the simple, country life. All of my images are Copyrighted and may not be reproduced, edited, published, copied, transmitted or uploaded in any way without my written permission.
more