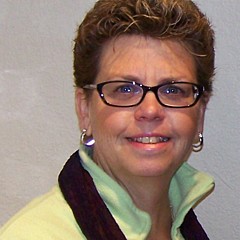 Pamela Vosseller Shop
Purchase canvas prints, framed prints, and more featuring artwork from Pamela Vosseller.
There comes a point in life when you ask yourself 'why am I here?'. I discovered the following answers: Know the desires of my heart. Know what stirs my passion. Know what flows naturally with my gifts and talents. Give 100%. Seek counsel. Listen to that inner witness--for me the Spirit of God. And know what produces good results: 'If I'm on a dead horse, get off and find another horse!' Art Skills: 1974-1996: Studies in Drawing, Drafting, & Pastels 1991-1996: Created/Operated design business,'Country Friend's...
more