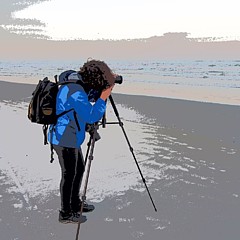 Patricia Twardzik Shop
Purchase canvas prints, framed prints, and more featuring artwork from Patricia Twardzik.
Patricia's love of nature and wildlife comes through vividly in her wonderfully thought out images. Her landscape and wildlife images have been published in organizations dedicated to the conservation of wildlife and education of people. Her fish photography has been used as exclusive designs for a t-shirt manufacturing and processing company. She portrays her talents in capturing details that elicit the mood and surroundings of the subject and her wildlife images are no exception. Her career has sent her art form in many directions through the years. She...
more