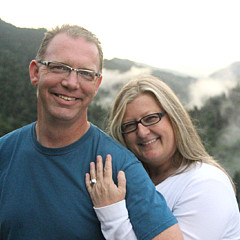 Nunweiler Photography Shop
Purchase canvas prints, framed prints, and more featuring artwork from Nunweiler Photography.
Our goal in our photography is to capture, not only a visually appealing image, but also the detail of the scene. Although we can not deliver the smell, touch, taste and feel of each subject, we hope you will be able to look at the subject and let your imagination fill in the senses that can't be captured in a photograph, but can in photography. We specialize in waterfalls, cascades, and landscapes. Our work has been explained as a play on light and dark. We are self taught photographers who have been shooting images only since December of 2009. Pete has the...
more