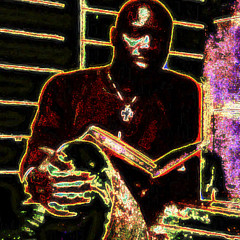 Aberjhani's Official Postered Chromatic Poetics Art Shop
Shop for wall art, home decor, apparel, and more featuring artwork from Aberjhani's Official Postered Chromatic Poetics.
After being born and raised in the southeastern United States, I spent many years, while pursuing my education and serving in the U.S. Air Force, traveling around America and the world. Much of that story is told in my recent book releases, Greeting Flannery OConnor at the Back Door of My Mind and Dreams of the Immortal City Savannah. Artwork by me is featured on the cover of both books. My last 3 public exhibits were at the Savannah/Hilton Head Airport Art Gallery in Savannah, Georgia, USA, and during a cultural arts event in the historic Lafayette Square in the same...
more