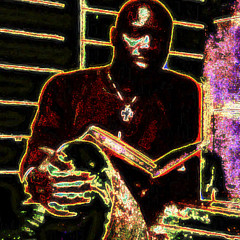 Aberjhani's Official Postered Chromatic Poetics Shop
Purchase canvas prints, framed prints, and more featuring artwork from Aberjhani's Official Postered Chromatic Poetics.
Browse and shop art collections created by Harlem Renaissance historian Aberjhani https://www.author-poet-aberjhani.info/ . Take 35% off cost mark-up using discount promo code GFGJZH, good until September 30, 2020. ARTIST BIO STATEMENT: Creativity has always been a strong component of my personality. Early grade school teachers who were frustrated to discover me drawing weird labyrinths filled with barely-comprehensible images might feel relieved to learn those have since evolved into visual commentaries on conditions pertaining to shared collective and individual concerns in our amazing...
more