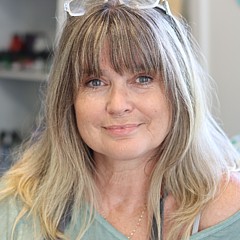 Reina Cottier Shop - Inspirational Wordart
Purchase canvas prints, framed prints, and more featuring artwork from Reina Cottier.
Reina Cottier ArtPromote your Page too ♣ Kia Ora~ Welcome! I was born & raised Aotearoa/New Zealand and I am blessed to be a part of this wonderful land. My passion is to creating beautiful shapes and colours.I cant plan or think when I create, it just flows and what it will be... will be. My art (acrylic on canvas) has been described as: soulful, mystical, ethereal, empowered, all I know is it comes from the heart, not a lot of 'thinking' goes on, its all from within. :-) I focus on living fully in the 'now', What I am today, I may or may not be tomorrow, as each experience in my...
more