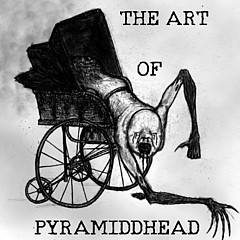 Ryan Nieves Art Shop
Shop for wall art, home decor, apparel, and more featuring artwork from Ryan Nieves.
aka Pyramiddhead Ryan Nieves (b. 1993) is an illustrator, fine artist, and writer from Staten Island, NY, USA. Since early childhood Ryan has been drawing, around his freshman of college was he decided he wanted to commit to it. Thought a mostly self taught he received his BFA in art from the College of Staten Island in 2016. A majority of his work explores themes rooted in horror and dark in nature. He was inspired to take this route with his art after discovering the Silent Hill video game series. Ever since he has been creating his pieces, illustrations,...
more