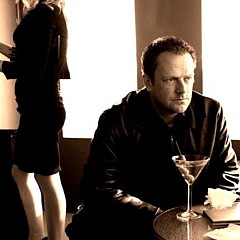 Ryan Swallow Art Shop
Shop for wall art, home decor, apparel, and more featuring artwork from Ryan Swallow.
Ryan Swallow paints hauntingly beautiful figures, expressing emotion through the figure, causing anyone who gazes long enough to see a piece of themselves. Ryan Swallow, a self-taught painter, has produced more than 100 paintings in his 25 years as a professional painter. In addition to his numerous mural commissions, Mr. Swallow has collectors of his work in Oregon, Utah, California and Mexico City. His latest series of paintings are acrylic on canvas and explore the perceived relationship of beauty, morality and growing old.
more