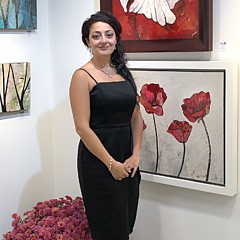 Shadia Derbyshire Art Shop
Shop for wall art, home decor, apparel, and more featuring artwork from Shadia Derbyshire.
My most recent work draws more inspiration from color and texture than distinct subject matters, and my objective remains to imbue my canvasses with a sense of emotion. Through the intricate texture and vibrant color in my pieces, I aim to create a visceral response in the viewer; my hope is that the viewer may connect with them emotionally rather than through conscious, deliberate effort. In this way, viewers create their own interpretations through this initial connection, and the narrative of the piece becomes secondary. I was born and raised in Southeastern Michigan. A...
more